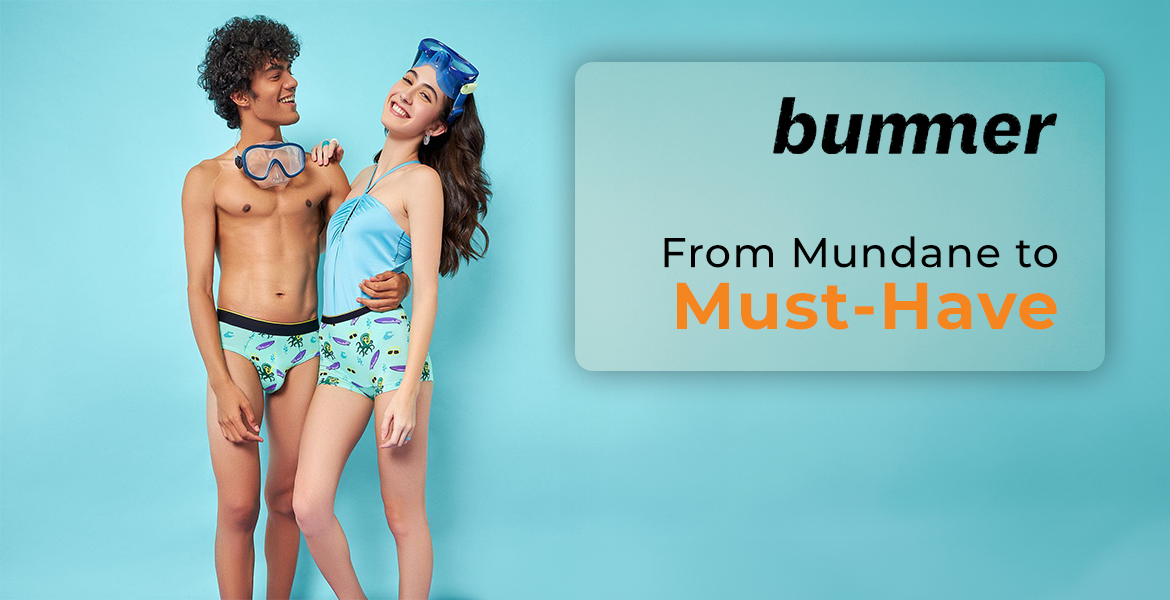 Service - D2C Strategy with Marketplace Optimization | Performing marketing | Social E-Commerce
The Brand
Bummer is a groundbreaking underwear brand with a grand vision to revolutionize how people perceive underwear. Bummer aimed to transform mundane everyday essentials into statements of self-expression. Founded on the belief that fashion should be exciting from the inside out, Bummer reimagines underwear as the coolest piece of clothing you can own. With a mission to redefine comfort, style, and confidence, Bummer offers a range of underwear that's as unique and vibrant as the individuals who wear it.
The Challenge
Bummer encountered several noteworthy challenges in transforming the perception of underwear. The product category lacked strong brand loyalty, and entering a highly competitive market against industry giants was a daunting task. Furthermore, establishing a dedicated customer community for a product as private as underwear presented a distinctive and complex hurdle.
The Solution
To reinvigorate Bummer as a dynamic and engaging brand, we began with crafting a distinct brand persona centered on relatability, fun, and a hint of rebellion. We revitalized the brand with vibrant and entertaining content, including memes, brand videos, and creative photoshoots, redefining the perception of underwear. Consistency was ensured through clear brand guidelines, while user-friendly web development enhanced the online experience. Initiating digital community-building efforts brought together like-minded individuals, forming a thriving customer community. Data-driven insights empowered precise strategy tailoring, and a customer acquisition funnel, coupled with CRM data enrichment through email automation and A/B testing with various cohorts based on interest, emphasized long-term customer value. This holistic and accessible approach successfully transformed Bummer into a brand that embraces individuality and makes underwear a fashion essential.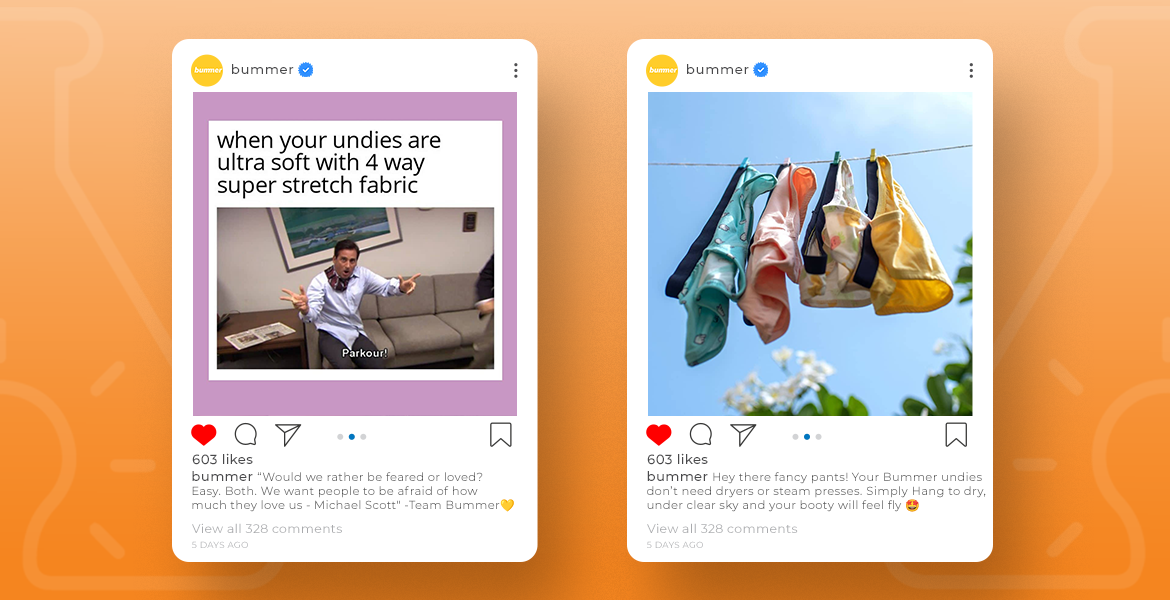 The Result
Ready to grow your company?