Service - Performance Marketing
The Brand
Falguni Shane Peacock is a renowned brand that stands out with its unusual styles and designs. Their distinct attention to detail creates luxury that appeals to a sophisticated audience. They use peacock culture to depict contradicting themes like tradition and modernity, fragility and strength, fluidity and severity. Their approach is popular among those looking for high-end products with poise.
The Challenge
Despite being a premium brand, Falguni Shane Peacock did have some hurdles to overcome. They required broader recognition and an expansion of their customer base. Our job was to overcome the limitations with a unique approach. People tend to shop for expensive items in person rather than online, and this was a problem as Falguni Shane Peacock has highly-priced products. They also have a niche market and were primarily preferred by A-list celebs, which limited their customer base. Although their website had an impressive design, it could have been more user-friendly.
The Solution
Our solution was simple: create awareness, convert the audience to a consumer, and remarket to seal it. We used a strict platform approach to target specific audiences and optimize pages through keywords and search ads. The creatives surpassed the industry standard rates and grabbed the audience's attention. Finally, conversions were created through remarketing, optimizing the brand website, and establishing a loyal consumer base. We conducted performance marketing activities to increase awareness on a global level. Ultimately, 23 lakh fashion enthusiasts were acquainted with the brand through their ads.
The Result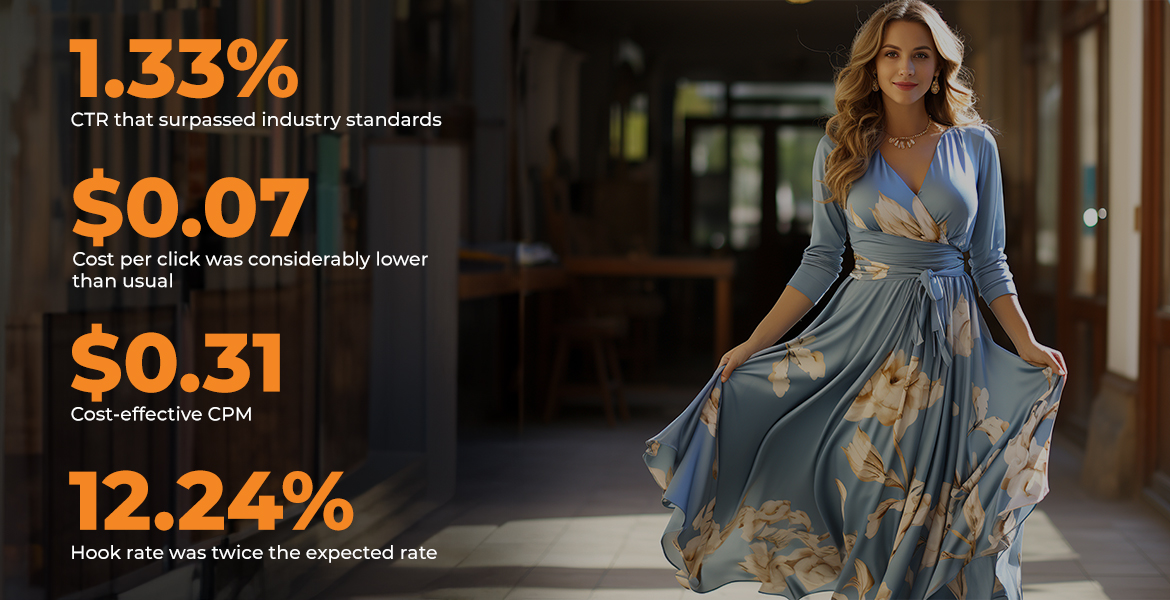 Ready to grow your company?